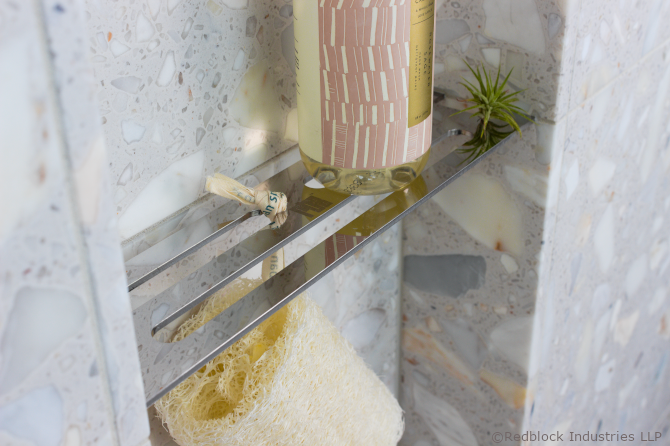 Slotted Shelf
Water drains away to keep items drier
Keeps your soap from slipping away
---
Accessory Hanger
Hang your loofah, washing puff, or scrub brush.
You can even hang a soap on a rope!
---
Long Front Slot
Hang your washcloth in this convenient front slot.
---
Narrow Profile & Side Wall Attachment
Gives it an attractive "floating" appearance
Allows for more tile design options behind the shelf
Easier Cleaning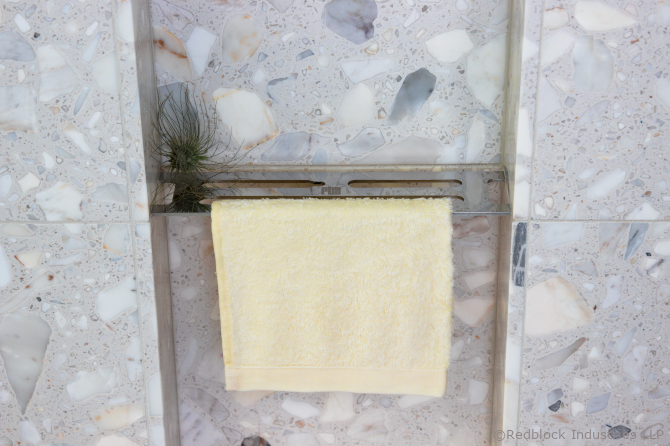 ---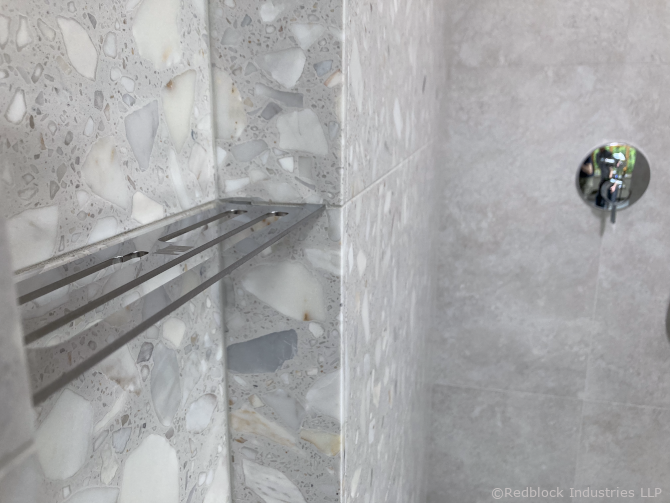 Matches your Chrome or Brushed Fixtures
Choose between brushed or polished finishes to match the most popular fixture finishes.
---
Solid 3mm Stainless Steel
Fabricated from super rigid 3mm stainless steel to support any and all items you might choose to store in your shower.
---
Fits Any 12″ Wide Wall Recess
The perfect size for the 12″ prefab shower niche products like Schluter SN or Wedi Niche.
Also fits any custom niche with 12″ rough width.
---
Installs into 1/8″ Grout Lines
3mm thick (3/32″) means it fits perfectly into 1/8″ grout lines (the most popular grout line width).