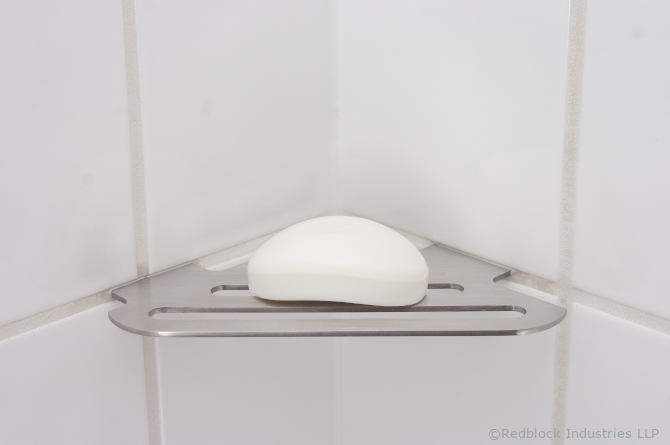 Slots for Draining
Water drains away to keep items drier
Keeps your soap from slipping away
---
Two Offset Mounting Tabs
Rock Solid Structural Rigidity

Keeps it away from the wall to eliminate water pooling and for easier cleaning
Gives it an attractive "floating" appearance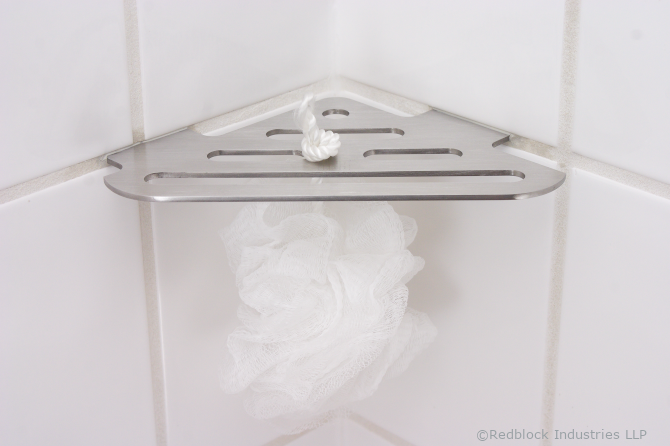 Accessory Hanger
Hang your loofah, washing puff, or scrub brush.
You can even hang a soap on a rope!
---
Rounded Corners
Rounded Corners for safety and style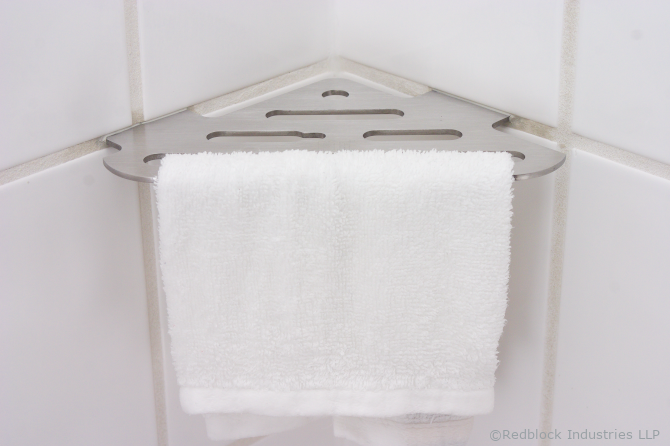 Long Front Slot
Hang your washcloth in this convenient front slot.
---
Solid 3mm – 316 (18/8/2) Stainless Steel
Fabricated from super rigid 3mm stainless steel for a super solid structure
The superior corrosion resistance of 316 stainless steel protects our shelf from chlorine bleach and other corrosive cleaning products.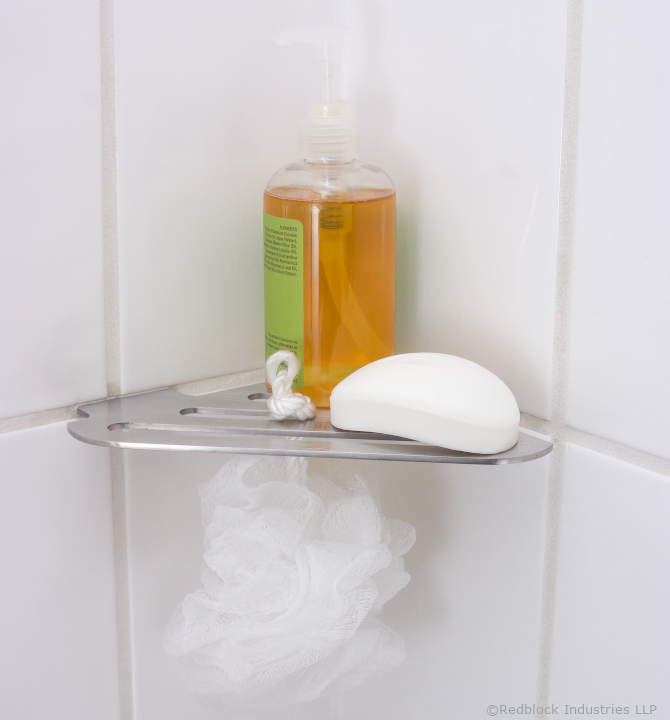 Ample Storage
Extends 7 3/4″ from each wall giving you 30 square inches of storage – large enough for a soap and 2 bottles.
---
For Existing Showers OR New Remodels
3mm thick (3/32″) means it fits perfectly into 1/8″ grout lines (the most popular grout line width).
Can be installed into any existing shower or new remodel with 1/8″ (or wider) grout lines.
Quick & Easy Installation
Our rb3 Corner Shelf can be installed in about 1/2 hour into your existing shower with a few simple tools. Install is even quicker in a new shower remodel.
---
COMING SOON…
Our New rb3 Corner Shelf will be available early 2022
Join Our Mailing List for updates!