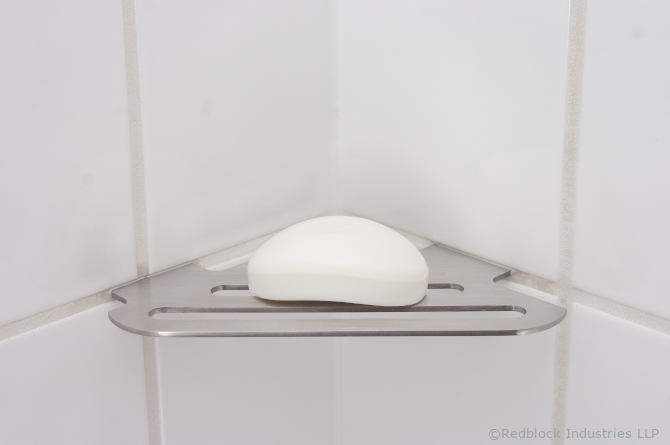 Slots for Draining
Water drains away to keep items drier
Keeps your soap from slipping away
---
Two Offset Mounting Tabs
Rock Solid Structural Rigidity

Keeps it away from the wall to eliminate water pooling and for easier cleaning
Gives it an attractive "floating" appearance
---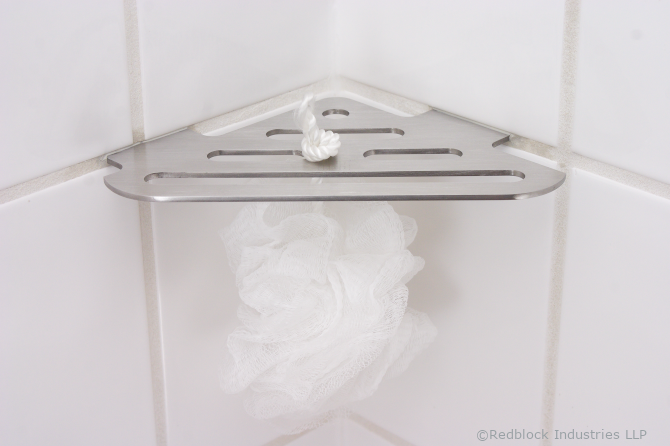 Accessory Hanger
Hang your loofah, washing puff, or scrub brush.
You can even hang a soap on a rope!
---
Rounded Corners
Rounded Corners for safety and style
---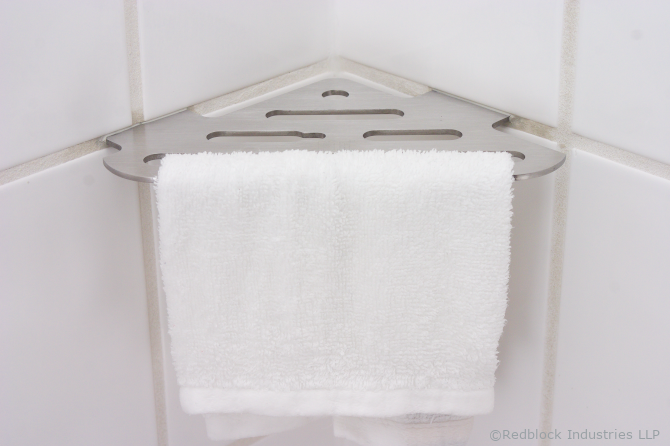 Long Front Slot
Hang your washcloth in this convenient front slot.
---
Solid 3mm – 316 (18/8/2) Stainless Steel
Fabricated from super rigid 3mm – 316 stainless steel for a solid structure and unparalleled corrosion resistance.
---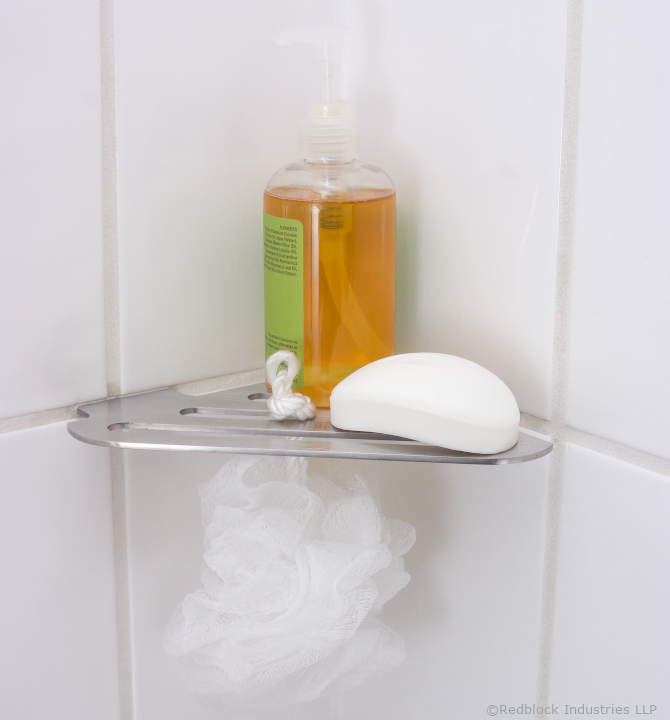 Ample Storage
Extends 7 3/4″ from each wall giving you 30 square inches of storage – large enough for a soap and 2 bottles.
---
For Existing Showers OR New Remodels
3mm thick (3/32″) means it fits perfectly into 1/8″ grout lines (the most popular grout line width).
Can be installed into any existing shower or new remodel as long as the grout lines are = or > 1/8 inch.
COMING SOON…
Our New rb3 Corner Shelf will be available early 2022
Join Our Mailing List for updates!