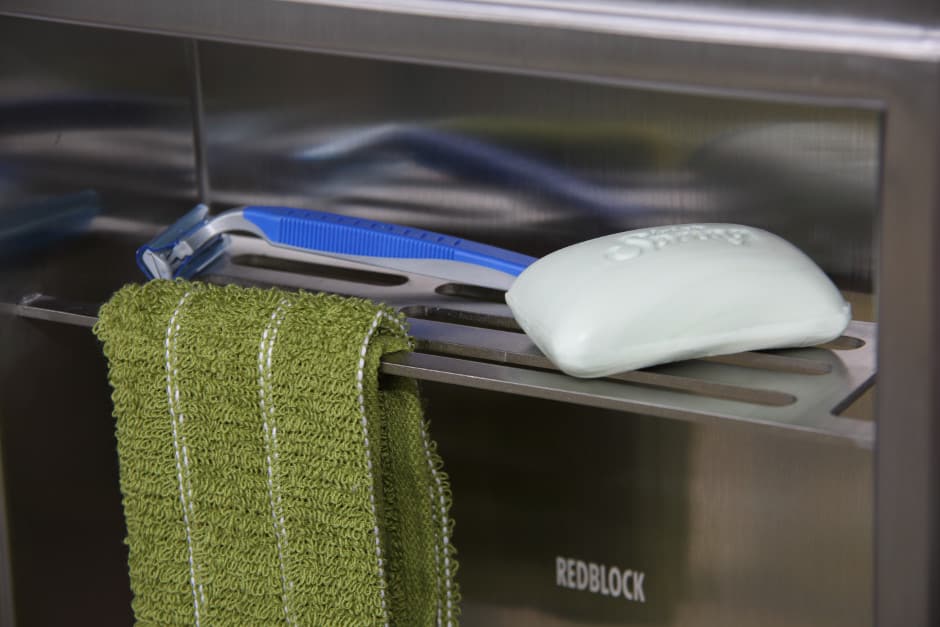 SLOTTED SHELF
Both our N1014-M and the N1028-M stainless steel shower niches include the unique Redblock slotted shelf. This 3mm shelf is securely welded into the niche side walls to carry anything you need to store in the shower. It's also slotted to drain water away from your soap and shower items, keeping them drier. There's also a notch to hang a washing puff, and a generous front slot to hang your washcloth.
THREE LEVELS OF STORAGE
The Redblock N1028-M stainless steel shower niche is a vertical niche that provides an even larger storage area. It has three storage levels, two with our unique slotted shelves. The bottom level is extra tall to fit bulk sized bottles.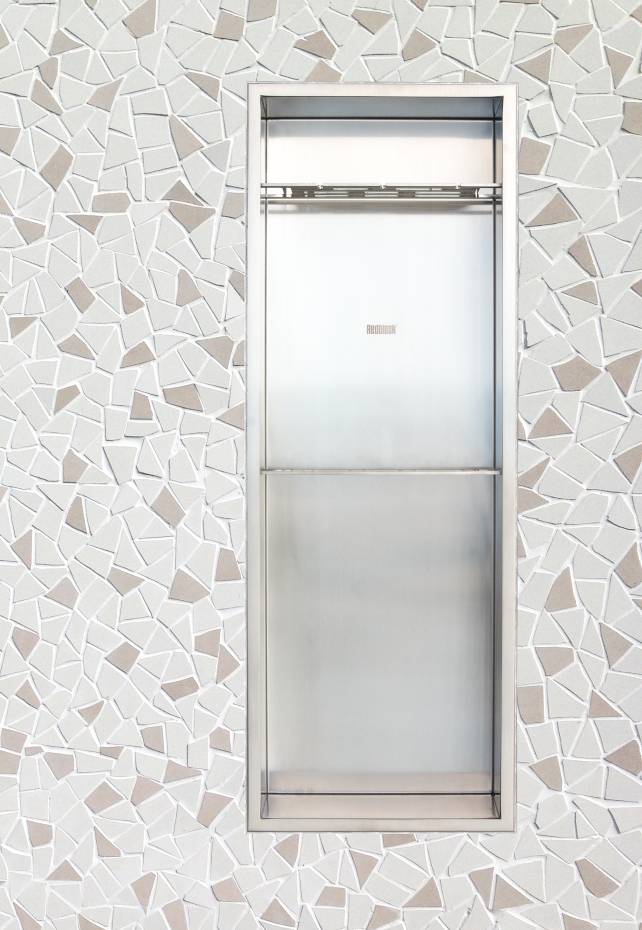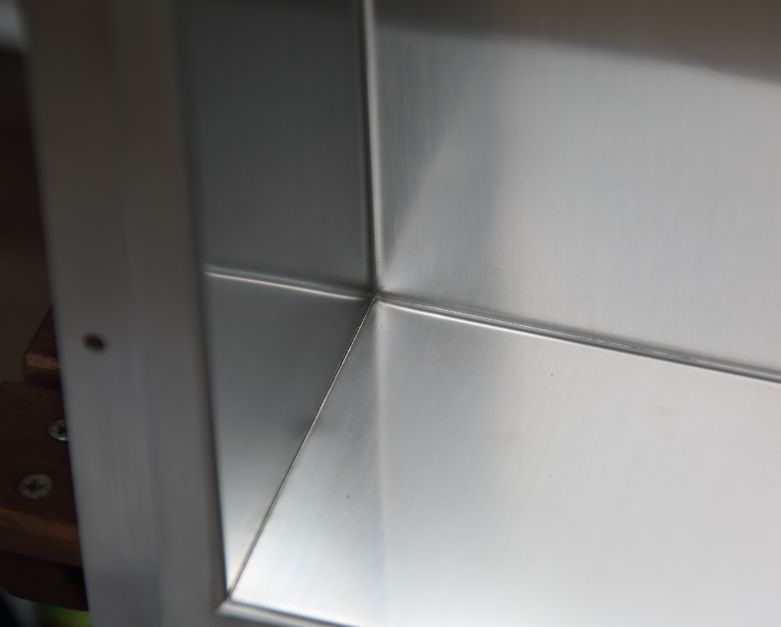 SOLID, WATERPROOF STRUCTURE
The Redblock stainless steel shower niche is constructed from 1.2mm, super corrosion resistant 316 Grade stainless steel sheets, fully laser welded into a solid waterproof unibody.
M-BLOCK™ WATERPROOFING FLANGE AND INTEGRATED SS TILE BORDER FLANGE
These two remarkable flanges allow the Redblock stainless steel shower niche to securely mount to your shower wall, integrate with the waterproofing membrane, and provide a beautiful stainless steel border between your niche and wall tile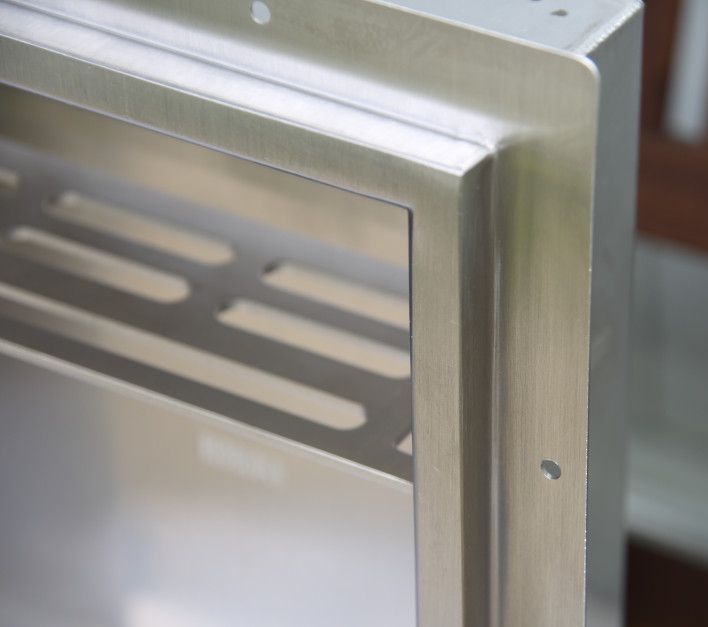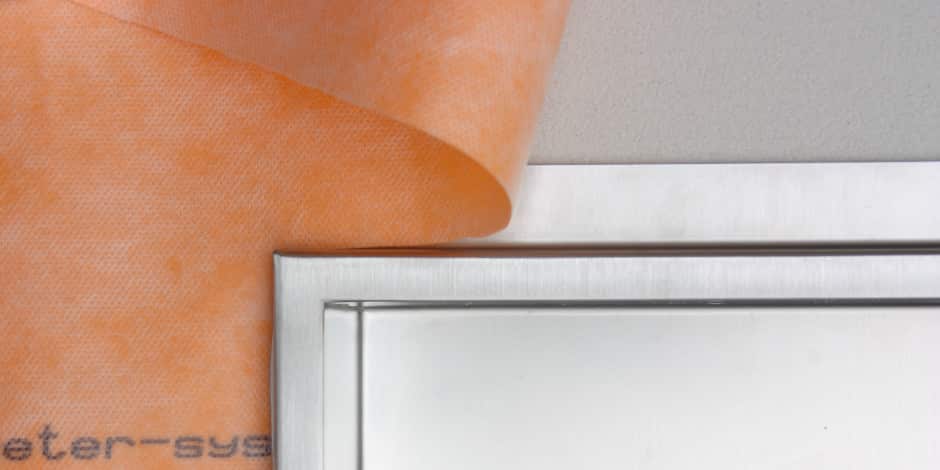 QUICK INSTALLATION
Install the 2 horizontal framing pieces between the studs.
Install the tile backer board and cut the niche hole.
Place the niche, and screw it into your framing through the mounting holes.
Done!
SUPER EASY TO CLEAN
Finally, a shower niche that is easy to clean! No more moldy grout lines and soap scum buildup!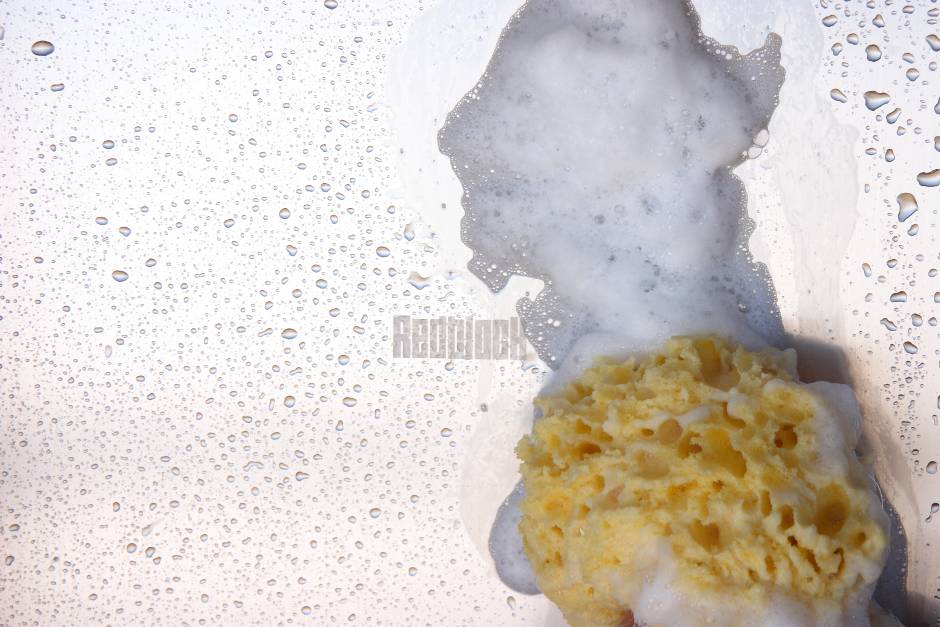 The redesigned N1014 Moly & N1028 Moly are now in stock!